Virtual School Tour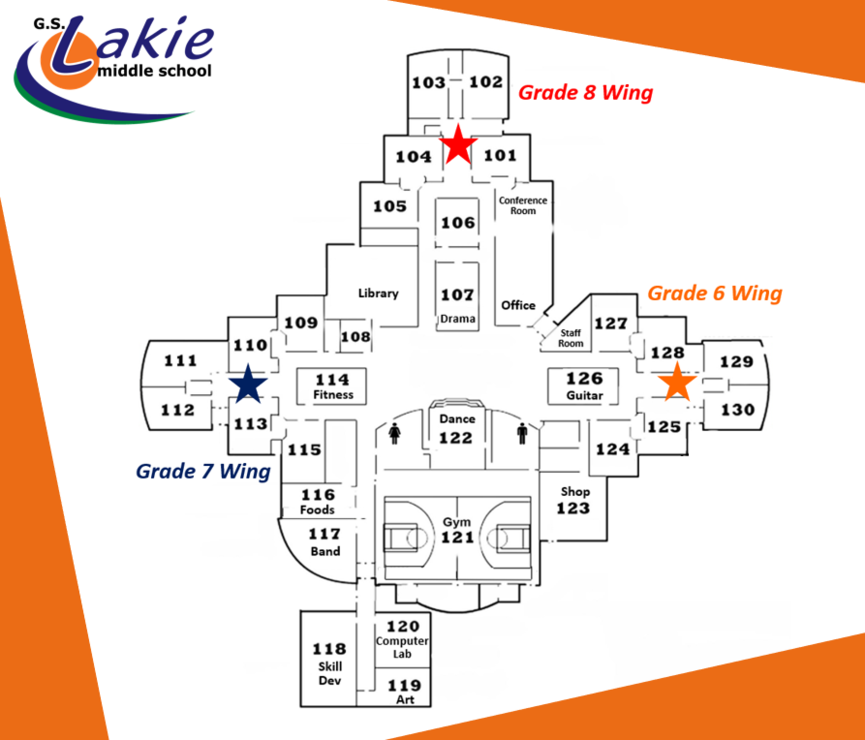 YOU CAN CHECK OUT THE VIRTUAL TOUR BY CLICKING HERE
If you are new to Lakie, please take a few minutes to click through our virtual school tour.  Although it will never replace the personalized tour that we would love to give new and prospective students, it can give you a basic idea as to how the school is laid out and help you familiarize yourself with the school before ever stepping foot through the doors.
G.S. Lakie was designed with the middle school philosophy of having "Schools within a School".  Lakie essentially has 4 main wings to the building, with the foyer acting as the hub of school.  Each grade level has its own wing in the building where their core classrooms are located, and there is also one more hallway which is commonly referred to as the "CTS" or "Option" hallway. 
As you click your way through the building, don't forget to check out some of the amazing option classrooms  such as the Shop, Dance Stage, Guitar Studio, Foods & Sewing Room, Band Room, and Drama Space.  You may also want to check out Lakie's amazing Library which is complete with a "Cafe" style learning commons and gathering area for large groups.