Book of the Week
Wishtree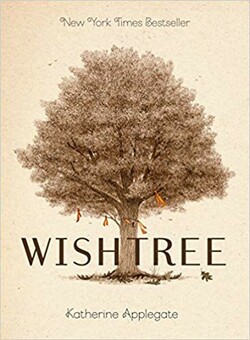 My guess is that all over Lethbridge School District this is the book of the week / month / year. I hope your enjoying the story so far. This is my fourth time reading it and I have to say that each time I take away another piece of wisdom. Community, wishes, belonging, and so much more.
Summary from jacket cover.
Red is an oak tree who is many rings old. Red is the neighborhood "wishtree" - people write their wishes on pieces of cloth and tie them to Red's branches. Along with a crow named Bongo and other animals who seek refuge in Red's hollows, this wishtree watches over the neighborhood.
You might say Red has seen it all.
Untile a new family moves in. Not everyone is welcoming, and Red's experience as whishtree is more improtant than ever.
Funny, deep, warm, and nuanced, this is Katherine Applegate at her very best - writing from the heart, and from a completely unexpected point of view.