Academics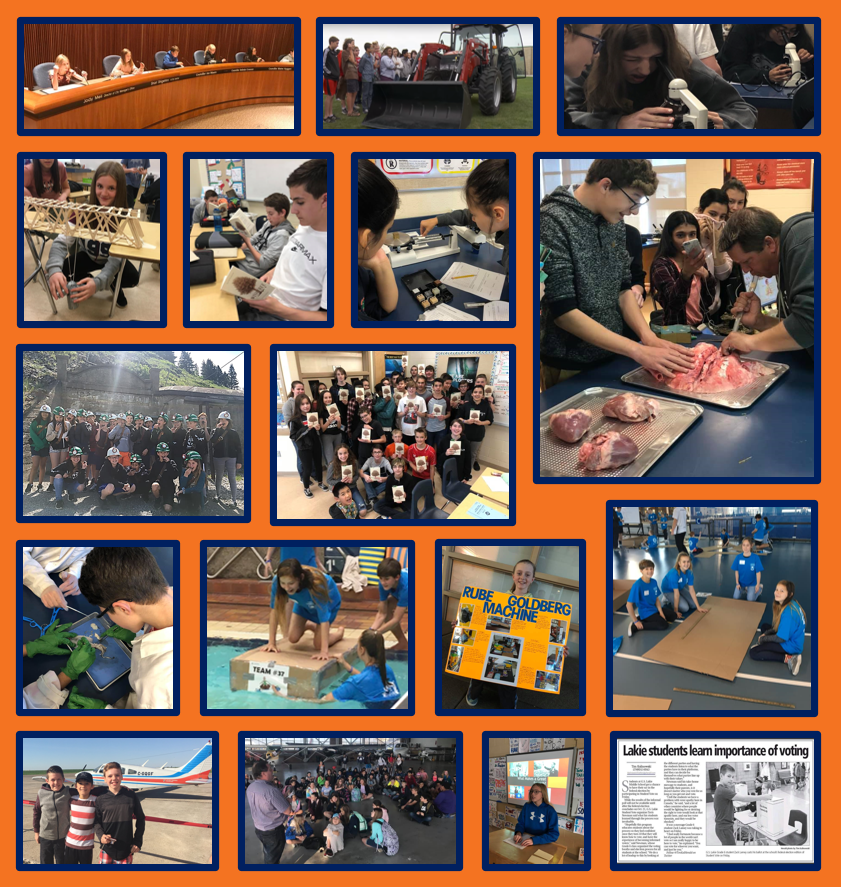 Teachers at Lakie pride themselves on being innovative instructors within their classrooms.  The goal at Lakie is to make learning fun and engaging for all students.  Lakie teachers put significant effort into developing a curriculum that will not only cover the learning objectives mandated by the province, but to inspire our students to become life long learners.  This is accomplished when learning becomes authentic, and can be contextualized within the students' own experiences.  Authentic learning is maximized when students are engaged in social policy debates that directly effect the world they live in, carry out hands-on lab activities, or when they can get out of the classroom to experience the real world first hand.  At Lakie, students will experience authentic learning from all angles.  Whether it be in the form of doing dissections in science class, visiting city hall in social studies, taking flight in a real airplane, or venturing off to Frank Slide Interpretive Center, Lakie students will have the opportunity to experience as much of the real world as possible, in the hopes that it ignites a passion within them.  Please feel free to contact your child's teachers at anytime to find out what new and interesting methods they have for instruction.  Also, if you feel that you would be able to volunteer or demonstrate something applicable to what is being learned in class, please don't hesitate to contact the school... we are always looking to capitalize on our community connections.  
2022 Alberta Assurance Survey (Grade 7 Students Only)
Please click here to take the 2021-22 Alberta Assurance Survey. Only current GRADE 7 students of Lakie are able to take this survey. Each student should have been given a unique username and password on a slip of paper. You will need to enter this after clicking on the link above. Please answer questions honestly, thoughtfully and respectfully. Staff of G.S. Lakie use this information each year to reflect and plan going forward. Thank you in advance for doing a good job with this!