Back to all posts
Posted on
Student Device Store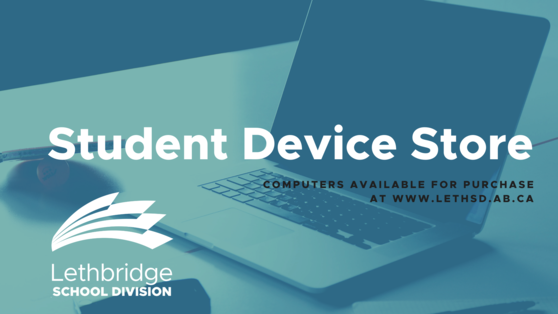 Looking for a little technological boost to navigate the switch to at-home learning?
Lethbridge School Division has once again set up its Student Device Store to help students select the right device, at a great price, for the rest of the 2020/2021 school year and beyond.
Devices purchased through the store are brokered from certified resellers, or directly from the manufacturer, to ensure Lethbridge School Division families get the best value possible.
Please note, these computers and tablets are for home and personal use. Technical support and warranty on the devices are covered by the manufacturers.
Limited quantities are available.