Back to all posts
Posted on
2022-23 Option Selection Process & Option Descriptions - Open May 6-20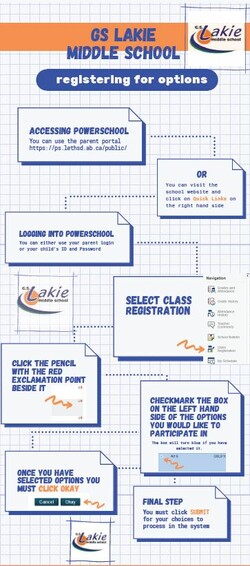 *Note - Option selection for 22/23 has been extended to Tuesday, May 24th. Please complete this process with your child to ensure they get into options of their choice. Those not completing this process will be placed into options with availability.
Option selection for the 2022/23 school year will begin on May 6th. All current and incoming students will have the opportunity to select the options that interest them through the PowerSchool portal, at this time. The selection process IS NOT a first come first serve basis so if you are not able to get into the system right away it will not impact your child's selection choices.
The PowerSchool option portal will close on May 20th. Please make sure selections are completed by that date. Click here for an infographic with more detailed instructions and/or view an instructional PowerPoint here!
Grade 6 Option Description Booklet 22/23
Grade 7 Option Description Booklet 22/23