Back to all posts
Posted on
School Dance - Nov 22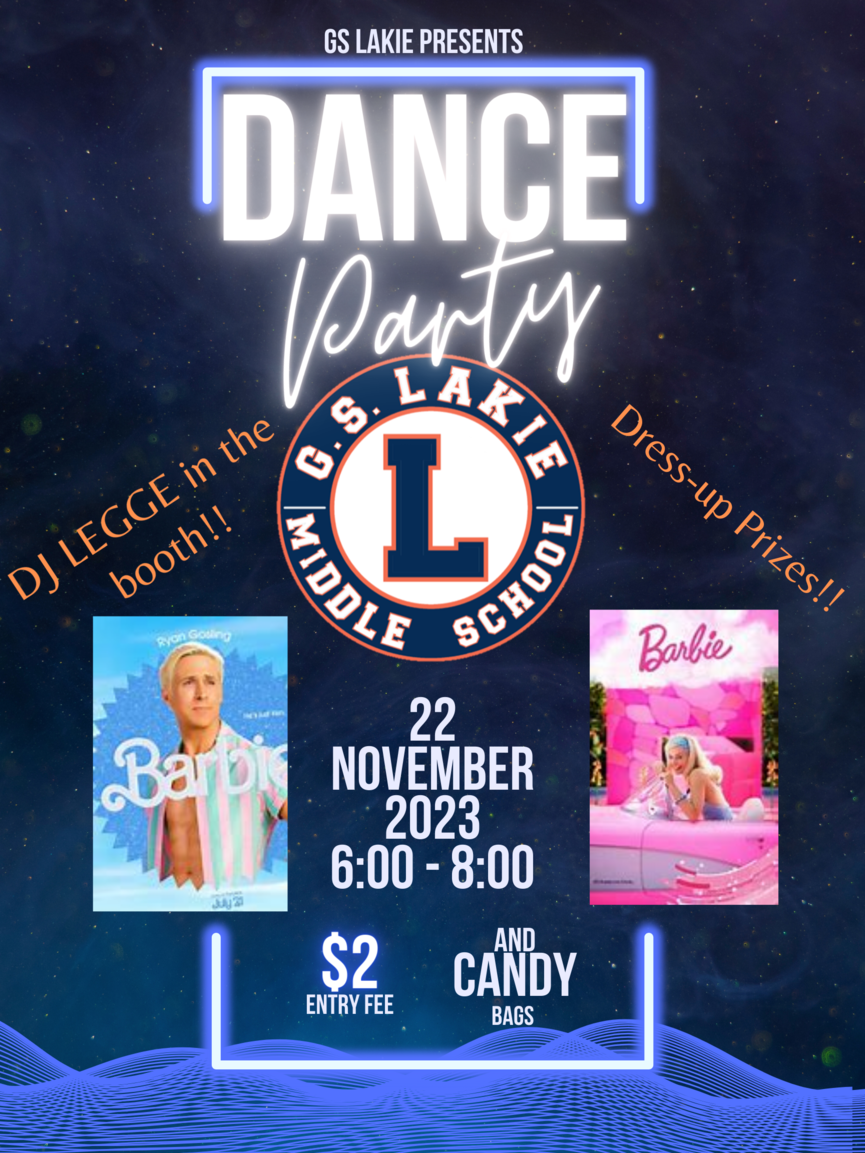 We're excited to host our first school dance of the year November 22, 2023. Entry is $2 and students are welcome to bring some extra money to enjoy treats from the canteen, if they wish. Only students of G.S. Lakie will be permitted to attend.
Please click here for rules for the dance.
Please click here for some other guidelines.