Back to all posts
Posted on
Purchase Your Orange Shirt!!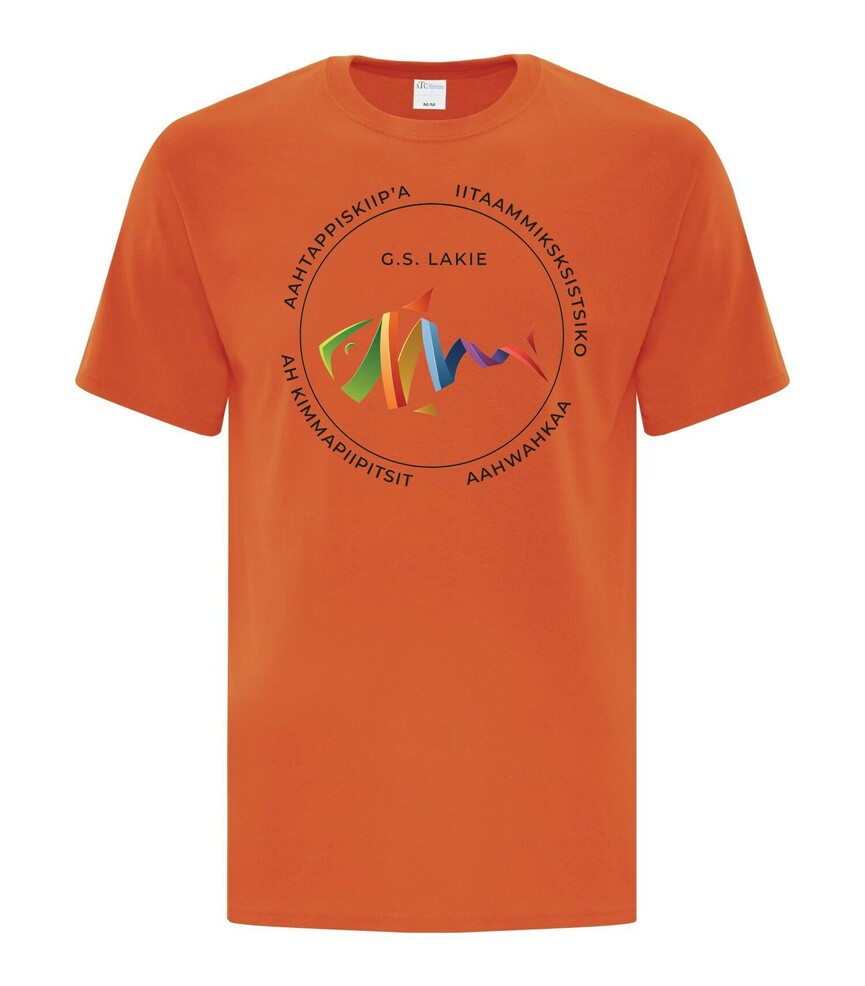 Lakie is proud to work with Custom Clothing Store to offer custom Lakie Orange Shirts in recognition of Orange Shirt Day and in support of National Day of Truth and Reconciliation. Our custom shirts have the four pillars of our FISH Philosophy printed in Blackfoot.
In order to have it for you or your child prior to Friday, September 29th the deadline to order is Wednesday, September 20th. 
Custom Clothing Design | Pink Shirt Day| Embroidery| Spirit Wear|Red4Ed (customclothingstore.ca)